HitRECord is an exciting new collaborative project started by Joseph Gordon-Levitt (star of Inception, Brick and the excellent 50/50, which I would highly recommend!)
In their own words 'HITRECORD is an open collaborative production company, and this website is where we make things together. (It's for) writers, musicians, filmmakers, video editors, animators, illustrators, photographers, photo-shoppers' etc. Pretty well anyone creative.
They have already released a book of the collaborations: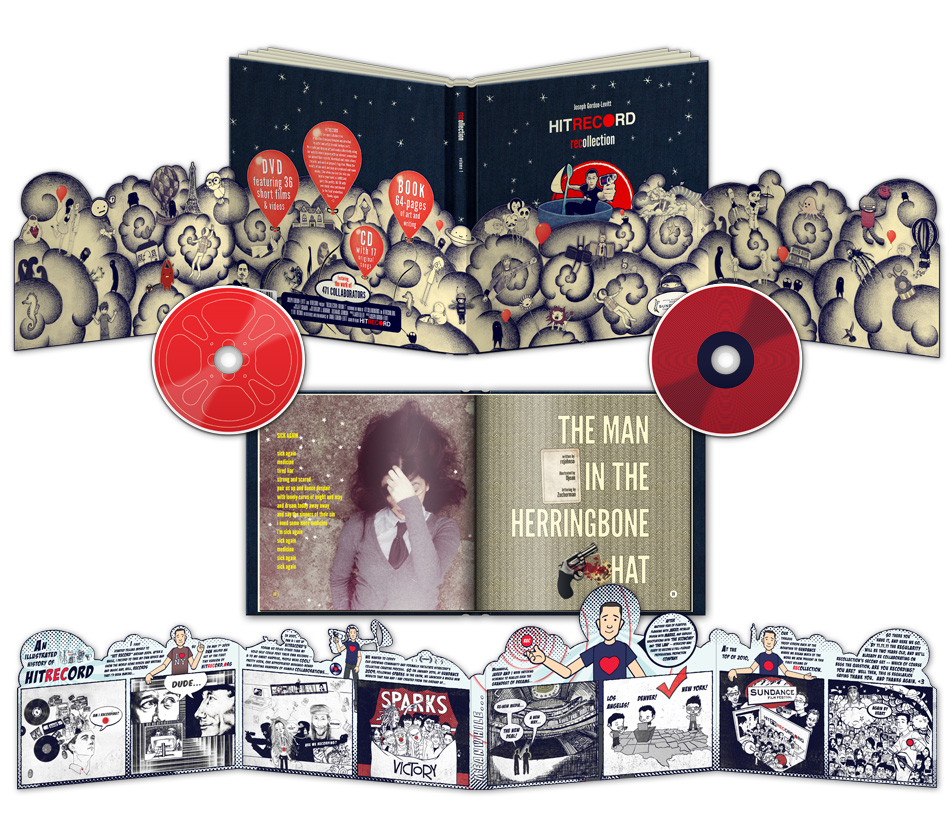 And here is one of the video collaborations done thus far (keep in mind this is a combination of submissions from various musicians, videographers, writers, illustrators, etc – all via the website)
Its nice to see that some celebrities are still motivated to collaborate and make real art outside projects with 50 billion dollar budgets. Well done Joseph Gordon-Levitt, well done.
Now, go get involved – join up and start a collaboration of your own!
Find out more by visiting the site www.hitrecord.org/
…or find them on twitter @hitRECordJoe